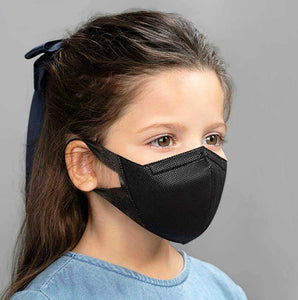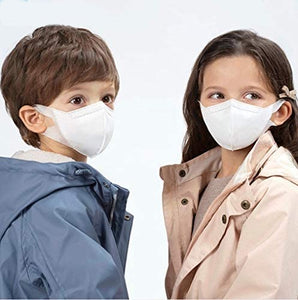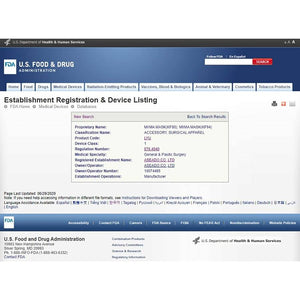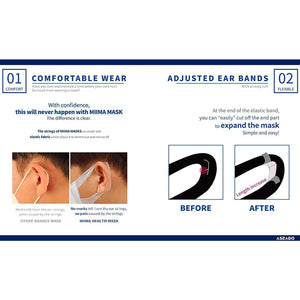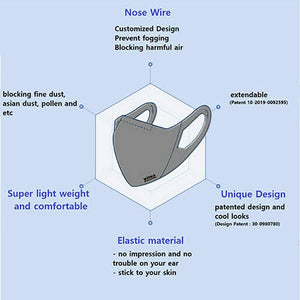 Miima KF80 Adjustable Kids Mask (Age 2-5) - 10 Pack (Earloop)
We aim to ship within 2 business days or less from Portland, OR.       
Miima KF80 Certified respirator masks for kids ages 2-5, soft adjustable ear bands.

Skin irritation compliant test passed.
KF80 Rating Certified by government of South Korea 

Adjustable Design: Cut the notch on the earloops to extend their length

Made in South Korea

Individually sealed for highest hygiene standards

Highest-grade soft materials with high filtration
Expandable ear loops, elastic stretch 
Ultra-soft, lightweight with no pain or pressure
Eyewear friendly
Highly breathable and easy to speak through
Disposable
10 masks individually sealed
100% Authentic Guarantee
Buying Options:
10 Pack, White, individually sealed (Ages 2-5)
10 Pack, Black, individually sealed (Ages 2-5)
This product is not eligible for returns.
Our favorite
I have an 8 year old on the smaller side, and these are his favorite style. They are comfortable, stay on, and have minimal fogging problems with glasses.
Great Kids Masks
I love these!! The fit is snug and the masks are very comfortable. Our almost 4 year old loves his and wears it without any discomfort. My only suggestion, would be for to add a size bigger for 4 year olds.
Kids Mask
The mask fits my two year old great but it does not fit my 4 year old son. Which is fine because that's what I needed them for. Looking forward to having the extra protection for her on our trip.
Nice and snug for my 4 year old
Kids kf80
This has been, by far, the best fitting mask for my 3.5 year old.
Good quality, not quite right for us
Didn't fit my child, but the quality was good. I wish they were a bit cheaper per mask, but worth the money if they were the right size.