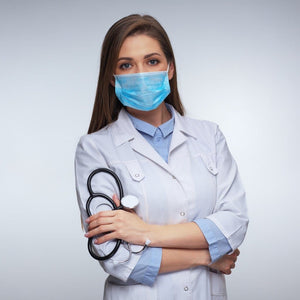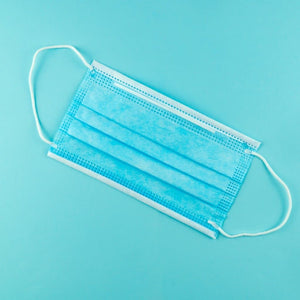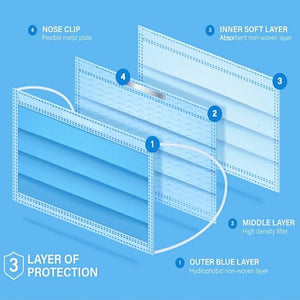 Medical ASTM 2 Masks / FDA Cleared - 50 Pack ($0.60 per mask)
In stock. We aim to ship within 2 business days or less from Portland, OR.

>99% bacterial filtration efficiency, ASTM Level 2
FDA 510K Cleared, #

K040333

Premium masks imported from China

50 masks in a box 
Strong fluid & particle resistance
Soft and comfortable with maximum breathability
Elastic ear straps and metal nose clip for snug fit
Latex-free, non-toxic, dye-free, fiberglass-free
Color: Blue, Plum (Purple), Yellow

100% Authentic Guarantee
FDA Cleared for medical and general public use. Due to overwhelming demand, color may vary based on availability. This product not eligible for returns.
Sturdy & comfortable
You can feel the quality of these masks. Nose piece sturdy.
Super comfortable for all-day wear
Great fit! These press directly against my cheeks and I have no gaps. No bumps or pimples, either. The peach is more of a "true peach" rather than white-person skin tone as depicted.
good value
Reasonably priced masks to have on hand to give to customers who request one at our retail shop.
Great disposable mask
Great medical mask to grab on the run and to layer under cloth masks for additional protection.
Great masks with secure nose grip
I really appreciate the wider flexible nose grip on these masks which lets me fit them to my face securely yet comfortably. I have a narrower face and tie an extra knot in the ear loops to make them fit as snugly as I'd like, but otherwise they fit great right out of the box. Would order more of these.
Great masks, quick bike delivery
Happy to find ASTM 2 masks. They were delivered by bike, and with code red for humanity, how is that not what we need more of?