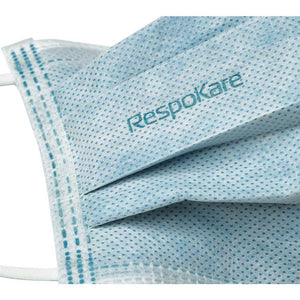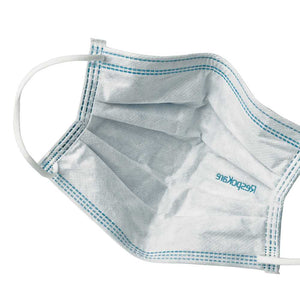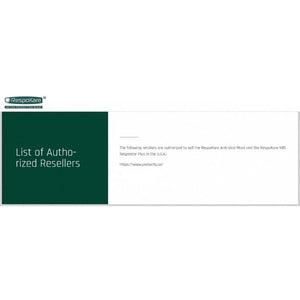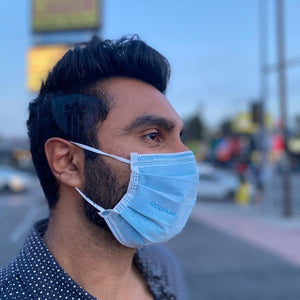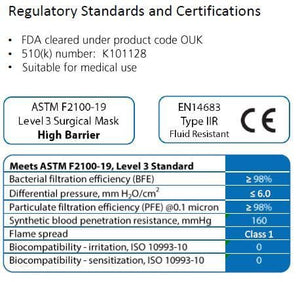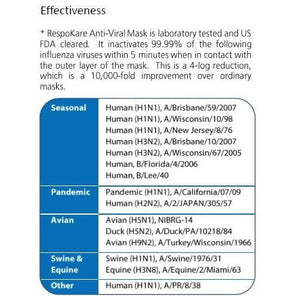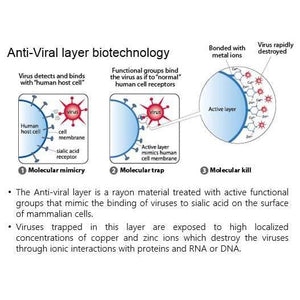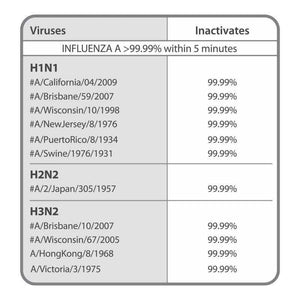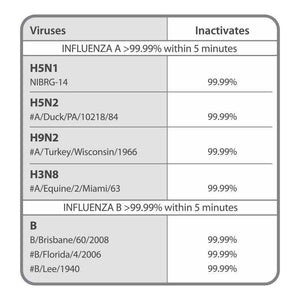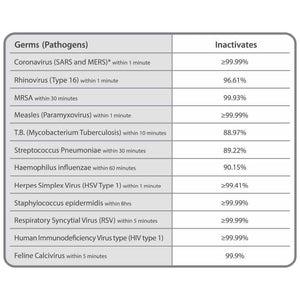 RespoKare Anti-Viral Surgical Mask - 5/10/24 Pack
We aim to ship within 2 business days or less from Portland, OR.       
Protectly is an Official & Authorized Reseller of Respokare masks.
Disposable antiviral surgical mask
FDA-Cleared mask with US patented Active Protection Technology to fend off viruses, bacteria, and fungi for respiratory defense. Made of 100% FDA safe materials.
U.S. Patented 4-layer Innonix anti-viral technology - 10,000 times more effective than an ordinary mask**
FDA 510K: K101128
Mild Citric Acid fragrance as part of the formula
ASTM Level 3 (ASTM F2100-19) High-Barrier Protection
Each mask is individually sealed
>98% Bacterial & Particle Filtration Efficiency
Imported from Vietnam
Adjustable metal nose piece
Very High fluid/droplet resistance
Latex-free, dye-free, fiberglass-free, non-toxic 
100% Authentic Guarantee

Stop Use Indications: Do not use if hypersensitive to copper or zinc.
FDA 510K Cleared for medical and general public use. Manufactured by Innonix Technologies. This product is not eligible for returns.
* Destroys 99.99% of human coronavirus 229E and measles virus within 1 minute, and 15 flu viruses within 5 minutes upon contact with the mask surface. Human coronavirus 229E is a recognized testing surrogate for SARS-CoV-2 which causes COVID-19.
** Laboratory tests show at least a 4-log reduction (99.99%) of coronavirus, measles and flu viruses within minutes upon contact with the mask surface.
Buying Options: 
24 pack in a retail box, individually sealed ($2.75 per mask)
10 (2 x 5 packs) pack individually sealed ($3 per mask)
5 pack individually sealed ($3.25 per mask)
Size Guide: Adult - One Size Fits Most 
Instructions: Wear the mask covering both nose and mouth to provide a barrier to microorganisms, bodily fluids and particulate matter. Wash hands before wearing the mask and after disposal.
Good product
A bit easier to breathe through than a N95 mask but with the anti viral technology nearly as safe from problems. Used on a recent trip to CA via air and felt safe and comfortable whole time.
Great masks for students
My high school sophomore son & college sophomore daughter prefer these masks as more comfortable for wearing during their school days. I love knowing that we're reducing the risk of illness while they're indoors in crowded spaces.
Best Masks
These are by far the best, most comfortable masks I have ever worn. I feel so very grateful to have found masks for myself and my daughter that provide us with the safety, comfort & peace of mind!
Super comfortable, and very durable.
These masks are very comfortable, making one more likely to wear them longer. They're also durable, so one mask can be uses for a few days instead of just a short amount of time.
My go to mask for the last 2 years
This is the only one that feels thick enough, and is big enough for my husbands huge face. It fits me but I have to put knots in the ear loops, but that's true with any mask.
Great mask
Comfortable to wear for extended periods, easy to fit.