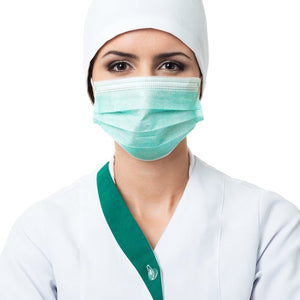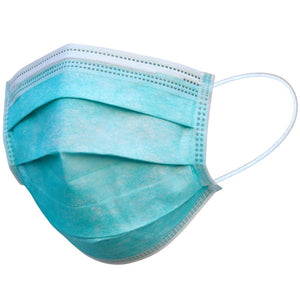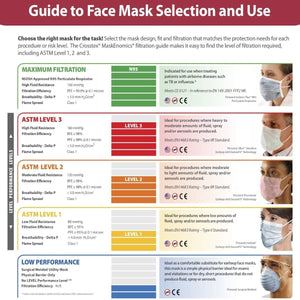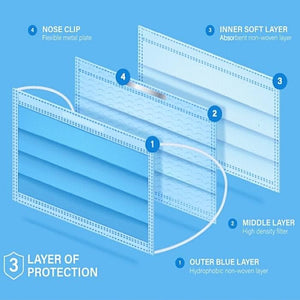 Premium Medical ASTM 2 Masks / FDA - 50
In stock. We aim to ship within 2 business days or less from Portland, OR.

FDA Cleared, premium medical masks have a sensitive skin hypoallergenic inner layer
>99% filtration efficiency, ASTM Level 2 
FDA 510K Cleared,

 

#

K040333

Premium Imported from China from an FDA 510K Cleared manufacturer
50 masks in a box 
Strong fluid & particle resistance
Soft and comfortable with maximum breathability
Elastic ear straps and metal nose clip for a snug fit
Latex-free, non-toxic, dye-free, fiberglass-free
Color: Teal or Blue or White

100% Authentic Guarantee
FDA Cleared for medical and general public use. This product not eligible for returns.
Great Company
The masks fit great and have extra protection. They got delivered via bike, which is great.
Well put together masks
I've worn about five of them, all feel well made. The straps aren't too tight and they've all stayed attached to the mask, which is an issue I've had on other 'non-Protectly' masks. All around good product for the price. Cool color too...
Great no/low fog option
I wear a mask for 5+ hours a day at work and wear glasses for the full duration. So far, even with running around with kids, these do not fog up my glasses! They also fit tightly against my cheeks.
Great and color is a nice change
They fit comfortably, the ear pieces last a little longer and are sturdy. My 11yo boy loves them and they fit me great too.
Excellent, legit surgical masks
We're very happy with these masks, and how Protectly ensures that the masks they sell are legitimate with regards to source and also that they are approved by US agencies like the CDC and FDA.
Great mask, great service
Masks are very comfortable and conform around the nose better than any I've had before. As always, Protectly got them to me fast - in fact they were hand delivered! This is my third order and each as been a great experience.