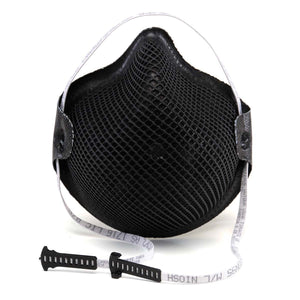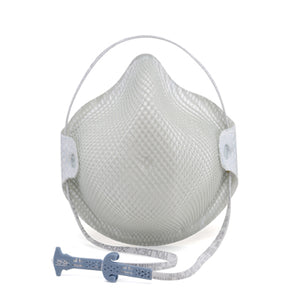 Moldex 2600 N95 Regular/Special Ops® HandyStrap® Mask - 15 Pack (Headband)
We aim to ship within 2 business days or less from Portland, OR.       
The special black color of the Special Ops® N95 series is plain and stays clean for longer. NIOSH has certified that the filter efficiency of non-oil particles is 95% or higher. HandyStrap® allows you to comfortably hang the mask around the neck.
MADE IN USA
Manufacturer: Moldex
Size: M/L
NIOSH N95 for airborne particle filtration efficiency greater than >95%

Contoured nose bridge with a soft foam nose cushion for a comfortable seal

15 masks in a retail box
Dura-Mesh® resists collapsing in heat and humidity
Softspun® lining for increased comfort and durability
Facepiece is naturally contoured without pressure points
Meets heat and flame resistance in accordance with ANSI/ISEA 110-2009 Section 7.11.1
No metal noseband to adjust
Latex-free, dye-free, fiberglass-free, PVC-free
100% Authentic Guaranteed
CDC/NIOSH N95 Documentation. This product not eligible for returns.