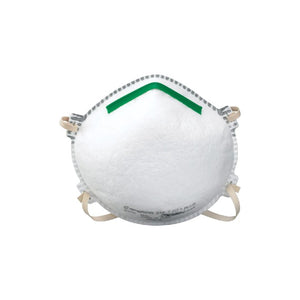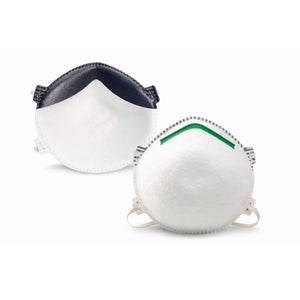 Sperian SAF-T-FIT PLUS N1115 (XL) N95 NIOSH Mask - 20 Pack (Headband)
We aim to ship within 2 business days or less from Portland, OR.       
Sperian SAF-T-FIT PLUS N1115 N95 has a standard dual headband design that helps provide a secure seal. This is an XL N95 meant for larger faces.

NIOSH APPROVED (TC-84A-3769)
Manufacturer: Sperian (Honeywell)

MADE IN TUNISIA
NIOSH N95 certified for a minimum 95% filtration efficiency
Cup Design, Nose Foam Cushion
Standard N95 headband design
20 masks in retail box
Very high fluid & particle resistance
Comfort & Maximum breathability
Latex-free, dye-free, fiberglass-free, non-toxic
100% Authentic Guarantee
CDC/NIOSH Approved N95 Documentation. This product not eligible for returns.