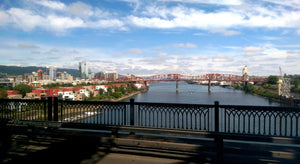 Protectly offers the largest selection of masks in Portland, Oregon.
Protectly is a reputable provider of PPE supplies in the Portland metro area and the Pacific NW. We carry a large selection of N95 (USA standard - headbands masks), KF94 (Korean standard - earloop masks), KN95 (Chinese standard - earloop masks), Surgical masks, and other PPE supplies.
We are one of few national retailers that stock multiple sizes of masks and are able to accommodate orders of all sizes as well as get things to you quickly.
Why buy from us?
A reputation for providing high-quality PPE products to customers nationwide.
Wide range of PPE products available, including items beyond just masks (such as gloves, goggles, reusable respirators, disinfectants, etc.).
Convenient ordering and delivery options, including an eco-friendly to-door bicycle delivery.
A dedicated and knowledgeable team of staff members who are able to assist customers with finding the right PPE products for their needs.
Selection of high-quality Kids' masks.
Customers from all over Portland and North America have written thousands of positive reviews about Protectly because they trust us to provide genuine and reliable protection. We only source the best and highest quality products to offer to our customers. We ship nationwide as well as to Canada.